At Tiger-Sul, we are proud to be affiliated with ResponsibleAg and 4R Stewardship.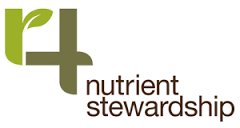 At Tiger-Sul, we believe in promoting the best management practices of the 4Rs to achieve economically, environmentally, socially sustainable crop nutrition.

Safety has always been a staple of Tiger-Sul's practices. Working with ResponsibleAg allows us to more easily comply with federal environmental, health, safety and security rules regarding the safe handling and storage of fertilizer products.