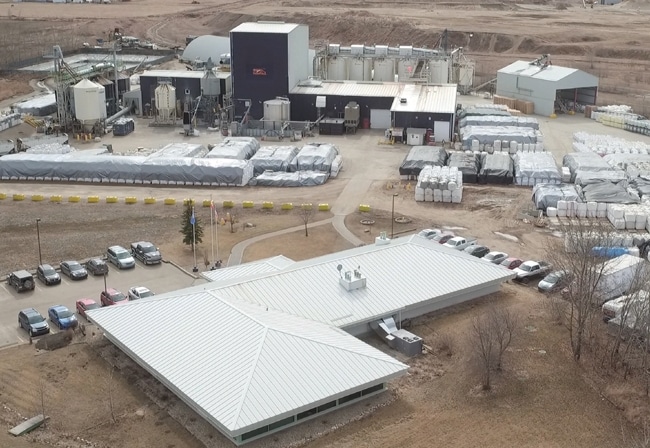 Tiger-Sul Products, LLC is a global leader in sulphur bentonite, micronutrient-enhanced sulphur and other crop performance products. Since 1964 Tiger-Sul, Inc. has been a world leader in sulphur fertilizer industry, earning a reputation for providing premium-quality products and extraordinary customer service. Our collective skills, industry knowledge and integrity benefit our customers, suppliers, business partners, employees and the community.
As an international manufacturer, importer and exporter, Tiger-Sul Products, LLC is able to mobilize resources throughout the world. The company's strategically-located processing plants, offices, and warehouses create an efficient pipeline for the vital commodities and crop performance products it manufactures and markets.
Our Mission
Tiger-Sul's mission is to develop, manufacture and sell specialty crop-performance products that deliver a meaningful return on investment to farmers and improve agricultural productivity. Through product innovation, manufacturing excellence, market education and outstanding customer service, our employees strive to provide the resources and tools to enable our customers to better serve farmers, globally.
Our Vision
As the world's largest sulphur-based fertilizer, micronutrient and specialty industrial sulphur producer, our vision is to be increasingly innovative by enhancing our product quality and services to meet the growing needs of agricultural, turf, and industrial markets, globally.
Our Commitment
Since 1964, Tiger-Sul has grown to become a world leader in plant nutrient sulphur, satisfying fertilizer requirements of agricultural customers around the world. Our focus does not stop at agriculture. We have committed to serving the industrial market with high-quality industrial-grade sulphur products throughout North America.
Our Values
Tiger-Sul focuses on three main values: service, integrity and quality.
Service – We strive to ensure our customers are provided with product information that will assist in generating the best value for their fertilizer dollar. Providing excellent customer service ensures that customers feel valued and know that we stand behind our products.
Integrity – Respect for our customers, employees, the public, and the environment is at our core. We routinely have external consultants conduct safety and environmental audits to ensure that we not only meet, but also exceed industry standards.
Quality – Our key goal is to provide the best products possible to our consumers. We believe that product quality and customer service are the primary elements that distinguish one producer from the next.
Our Company Guarantee
Tiger-Sul Products takes pride in being a full-service company. Tiger-Sul has taken steps in making our offer to you, our valued customer, even better.
At Tiger-Sul, we guarantee:
High Quality Products
Exceptional Packaging
On-Time Transportation
Sales and Marketing Support